Ivan, Lil Dave and I left the house at 11:30 am on November 10, 2011 headed to London. We picked up sandwiches at Pret a Manger.
We went to the Criterion Theatre to see Lunchtime with Mark Rylance. Mark Rylance is a wonderful actor who stars in the awesome play Jerusalem. An interviewer was asking him questions about acting and his roles. It was hard to hear the interviewer. He definitely needed a microphone. At the end, people were allowed to ask questions. Ivan wanted to ask if he gets distracted by the audience. But, people were asking sophisticated questions. The one hour talk was really good.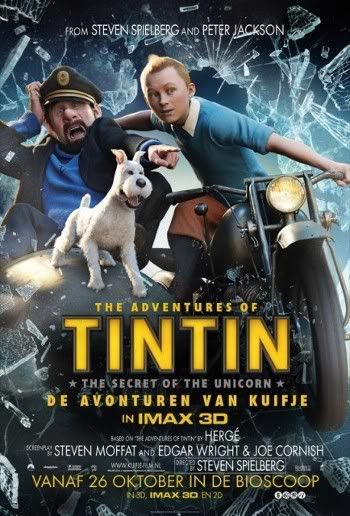 We went to see the movie The Adventures of Tin Tin: The Secret of the Unicorn. We ate our sandwiches during the movie. The movie was alright, thought it would have be funnier.
We walked to Covent Garden to check out the Real Food Market which is every Thursday.
Christmas lights and decorations were up. There was free spiced cider at a wagon near the tree. It was really tasty and warmed us right up.
We saw a busker playing a tuba with fire coming out. I don't know how he makes the fire come out.
It looks really cool though!
We walked around and popped in the Kidrobot store.
We went to eat at Busaba Eathai. Ivan had the butternut squash curry while I had the cod fillet. We shared a side dish of vegetables. It was really tasty.
It was time to see some theatre. We saw the musical Crazy For You. We sat in the 2nd row in the dress circle. Ivan and I think sitting in the dress circle isn't as good as the stalls since you seem so detached from the action, plus it's a lot louder in the stalls. The musical was okay. The songs weren't that good with too many slow songs. The story was lame and not very exciting.
We got the train later on back to Southend.
Source: Tin Tin poster